Allow your users to subscribe to a calendar containing all of your status activity. The calendar is published using the popular iCalendar format, which is supported by most modern calendar applications.
What's displayed in the calendar
All active and resolved incidents
All active and completed maintenances
All upcoming scheduled maintenances
Calendar Example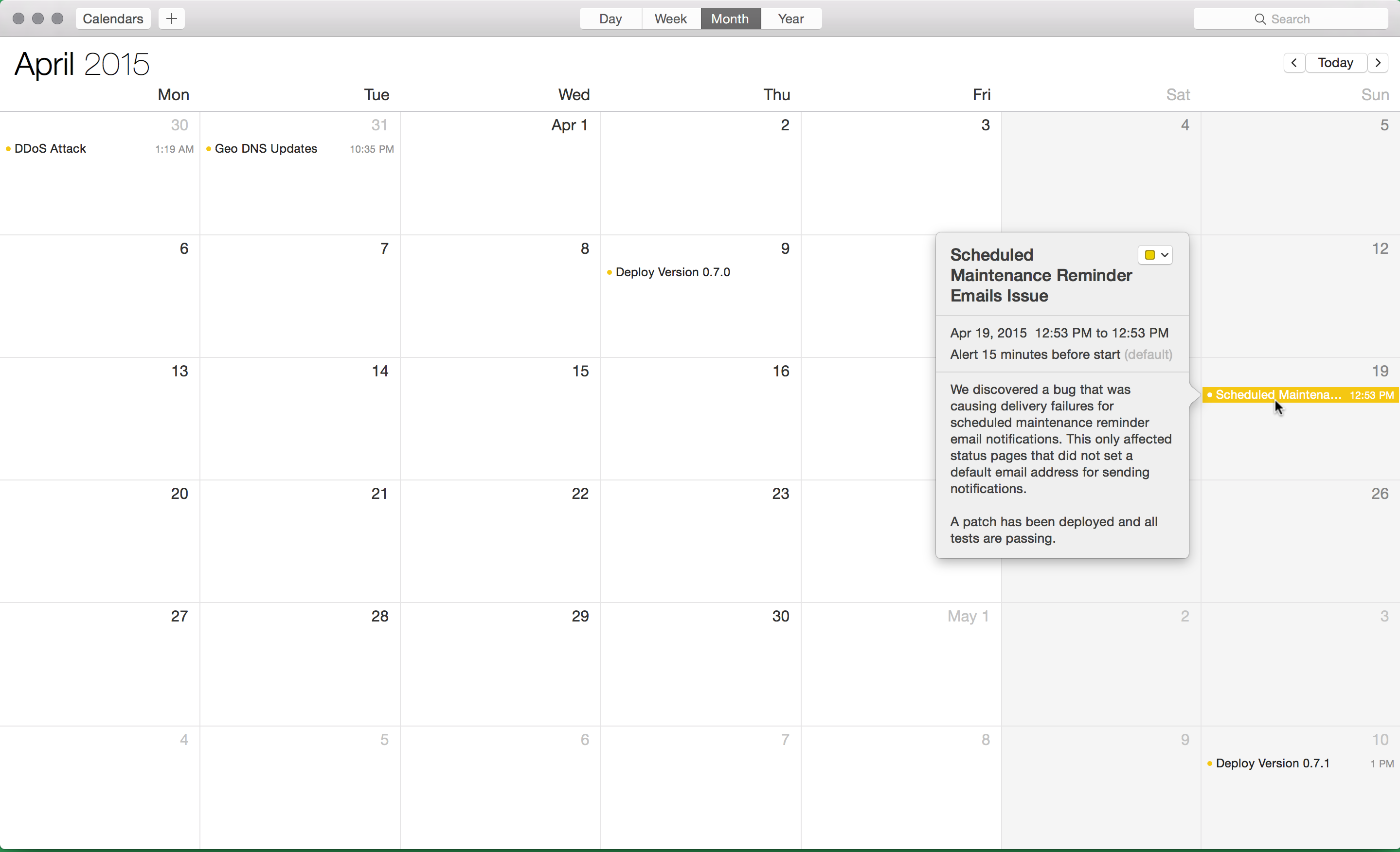 Enable the iCalendar subscription in the Notifications settings within the dashboard.
Note: The status page must be activated and in public mode to publish an iCalendar.