Our newest integration enables status notifications for Microsoft Teams channels.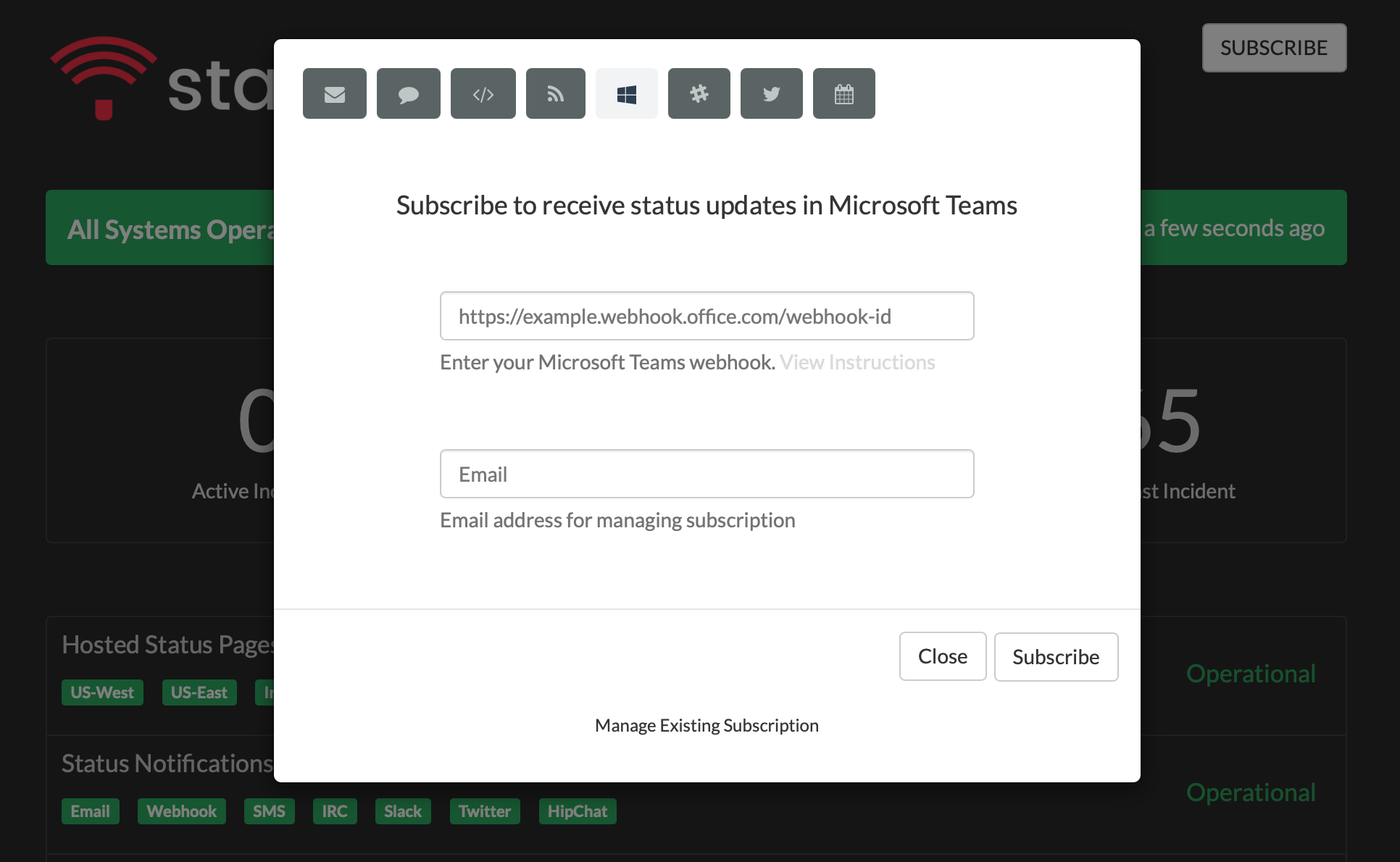 Features of the Microsoft Teams integration:
Multiple subscriptions can be created to receive notifications in multiple Microsoft Teams channels.
Each subscriber can granularly choose which components to receive notifications for.
The status notifications sent to Microsoft Teams channels can be customized using variables.
Learn more about using Microsoft Teams with Status.io in our Knowledge Base.