Connect your PagerDuty services directly to components and containers to control the status automatically.
Select Status.io Components
Choose a component in the Status.io dashboard.
Select the PagerDuty integration.
Copy the webhook for the specific container that you wish to link to your PagerDuty services.
Optionally, update the entire component (including all containers) with a single webhook.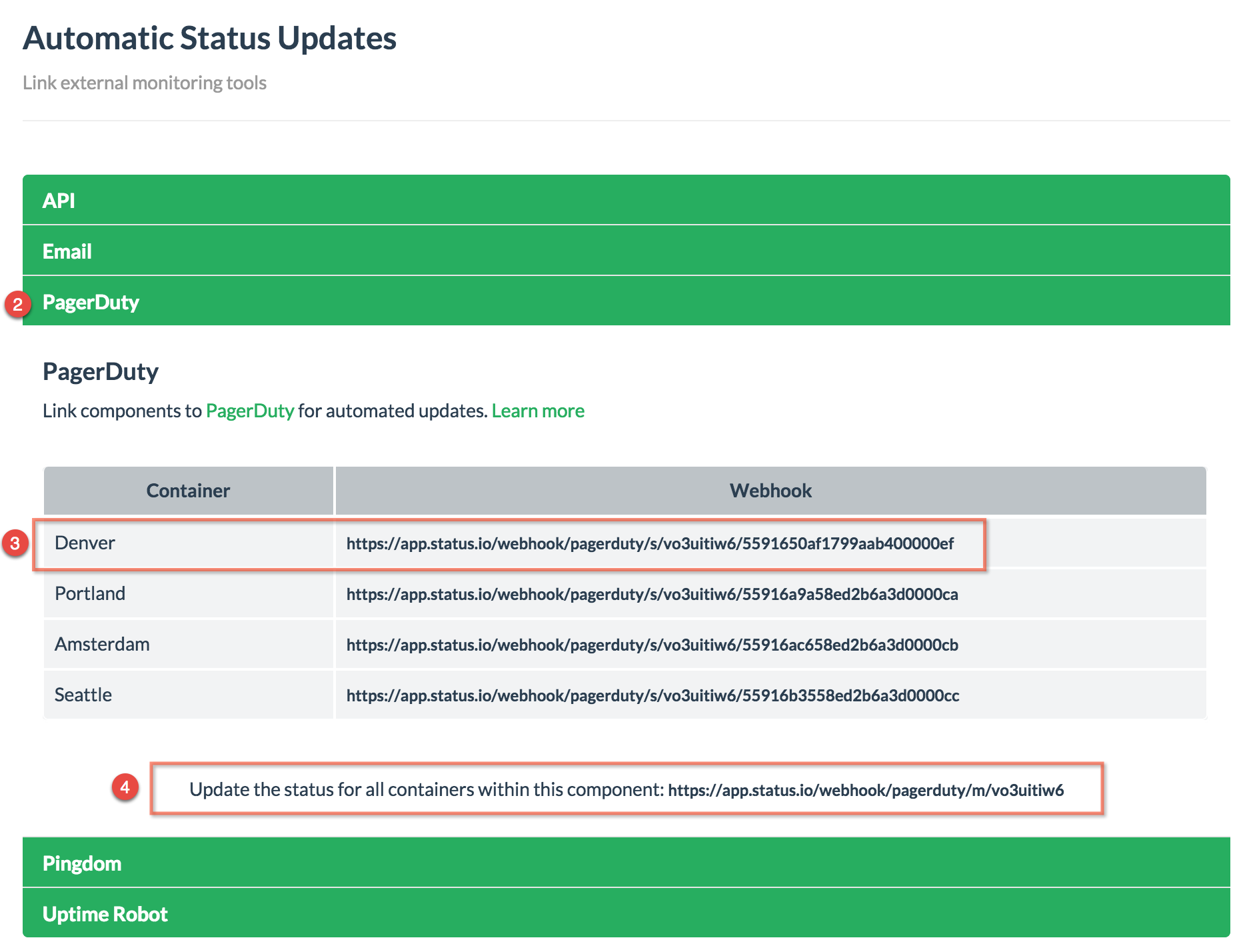 Select PagerDuty Service
Select the Services tab in the PagerDuty dashboard.
Choose the service you wish to link to your status page.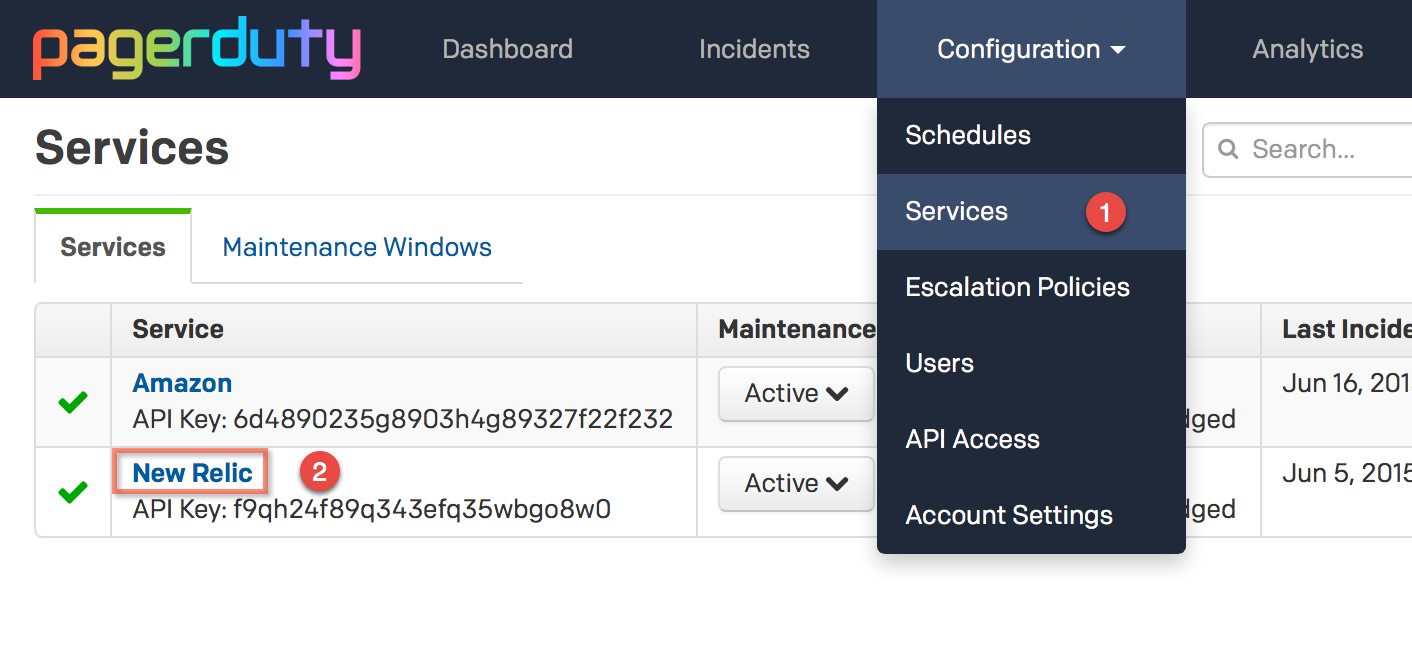 Connect PagerDuty Service
Click the Add a webhook button on the service page.
Choose a descriptive name.
Paste the webhook that you copied from Status.io.
Save!
Your integration is complete. Repeat this process for any other components or containers that you wish to link with PagerDuty services.

Status Updates
When the PagerDuty service is triggered, the linked component and container(s) are set to Service Disruption. The status is set to Operational when the PagerDuty incident is resolved.
View the activity feed in your Status.io account to see a log of all status updates by PagerDuty.