We just launched a surprise new feature… External service monitoring!
Our robots are continuously monitoring the API endpoints of various 3rd party services. Over 50 services are already being monitored and you can see the whole list at whatsup.status.io.
You can now select the appropriate services and include their current status directly on your status page.
Here's an example of how external service health is displayed on our status page: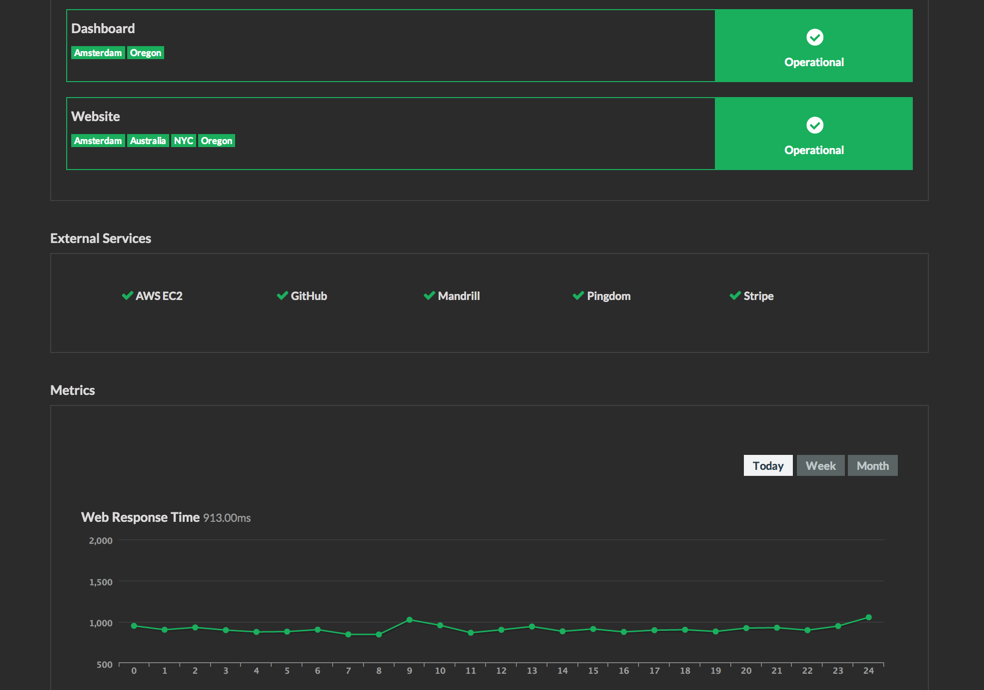 Add external services to your status page in the Dashboard. Simple go to the Components view and scroll to the bottom. Click the Add service button in the External services section.
Feel free to add as many services as you wish. They will be sorted alphabetically on your status page.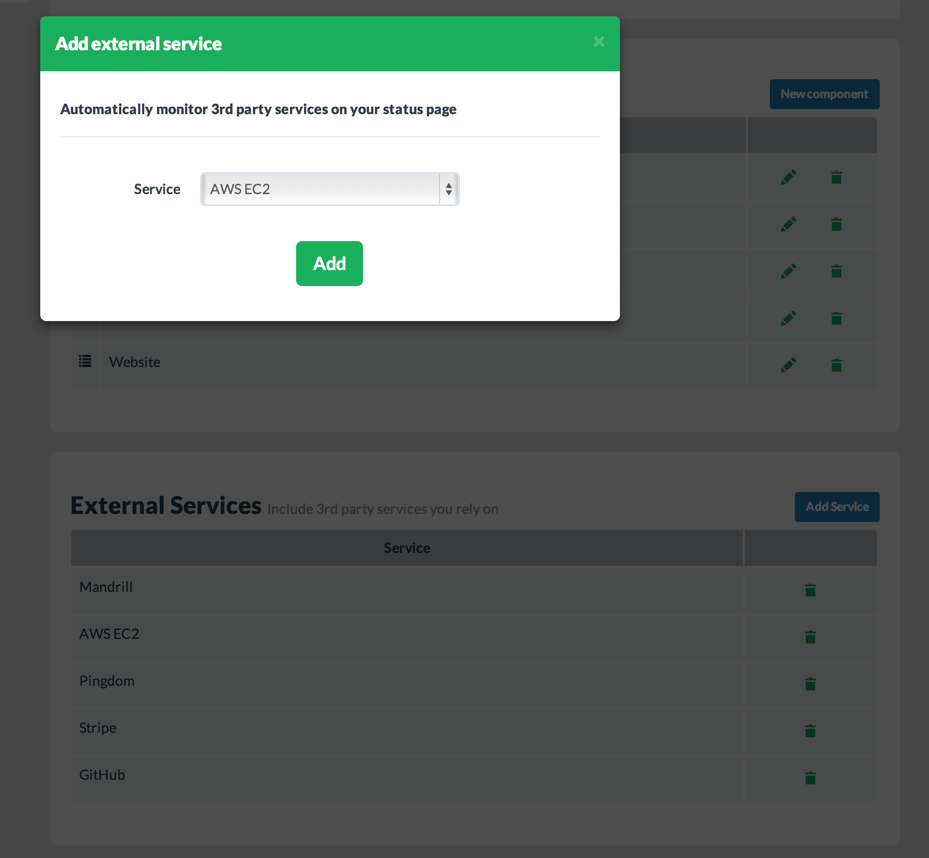 Stripe, Twilio, Mailchimp and Twitter are just some of the 50+ services we are monitoring already. Let us know what services we are missing.
Unlimited external services are included with every plan. Get rollin' today at Status.io